Post by Ballyfireside on Feb 25, 2022 21:35:21 GMT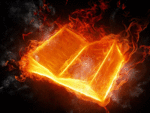 Is it that having missed live games we now appear to more appreciate what we have?
Ballythefireside Quote of the day - It is one thing to have what you want, but is it more important to appreciate what you already have?
well bally I'm always of the view that half a loaf is better than no bread, if you get my meaning.
A complete footballer is the unicorn of the football world, you could pick holes in any players performances and big em up just as easy.
For me, of the last 25 years, I'd say Maurice Fitz, Gooch and Clifford for us.
McManus for definite.
Michael Murphy absolutely.
No one else really pops out at me.
Lee Keegan ticks a lot of boxes, and an amazing spirit too?
It would also be interesting to hear what veteran had to say about the late Dermot Earley Snr, many across all eras would have Dermot as the ultimate player who never won a Celtic Cross - he was head of The Irish Army and the leadership was always evident on the field, I always thought he would make a great President, Aras or GAA, of the world - in one particular picture of him you would be forgiven for thinking he wasn't so big, it is that his hands are so big you think his torso is, well, not so big - and army laddos do PE for work so yes, jam on jam there, RIP Dermot and thanks for the memories!
Re selection, remember that the ending 15 might be as important as the starting 15.